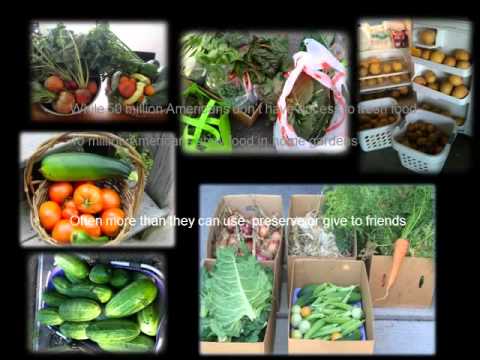 Donate your extra fruits and vegetables to those in need, with the help of AmpleHarvest.org. Many people, all across America, are experiencing food insecurity. For some, it has been ongoing but new people all over the nation lack both the money and access to fresh, healthy vegetables. Our struggling economy means more people are in need than ever before.
As a part of our commitment to our community, we have partnered with AmpleHarvest.org to connect our customers to local food pantries so they can donate their extra produce to so that those in need can get fresh, healthy produce as well (If you know of a food pantry in your community, urge them to register at www.AmpleHarvest.org – its free!). We hope that you will use this resource to give some of the abundant harvests that our plants provide to contribute to your local food pantry.
Find out where to donate your extra homegrown tomatoes and other fruits and vegetables at here. AmpleHarvest.org will connect you to a local donation site or food pantry.
Ample Harvest.org is a non-profit organization dedicated to enabling you to use the Internet to eliminate hunger and malnutrition in your own community. AmpleHarvest.org connects 40+ million Americans with excess food in their garden and local food pantries. Garden by garden, home & community gardeners and other growers are fighting hunger and malnutrition in America.
Be a superstar for those in need by planting extra vegetables, just to donate! Fill the unused garden spaces and containers around your landscape with more edible plants, slated specifically to donate to the hungry. Visit www.AmpleHarvest.org/waystohelp and download the FAQ to learn how you can help AmpleHarvest.org help your community.